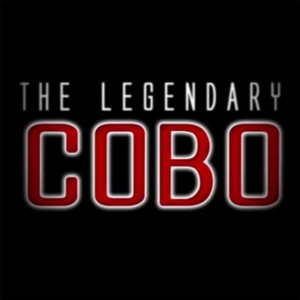 Trailer för filmen "The Legendary Cobo", filmen handlar om historien om Detroit Cobo Hall. Där har många stjärnor haft sina första stora evenemang! Kiss har förstås en av huvudrollerna i denna film. Vi får nog inte se filmen på bio, så det blir att vänta på DVD.
The Legendary Cobo from Douglas Akers on Vimeo.

50 YEARS OF AN AMERICAN ICON

We are currently producing an independent feature-length documentary entitled "The Legendary Cobo". The film will focus on the origins of Cobo Arena and its rise as a world class venue via the remarkable variety of events presented there and the long-lasting impact it has had on our culture through musical, political and professional sporting means.

The film's objective is to show a sense of the excitement and camaraderie of the events at Cobo Arena through vintage and current footage along with interviews of well known athletes, musicians, community leaders and event attendees.

This documentary's journey will begin with a brief overview of the famed structure's history and will guide the viewer through an enlightening and entertaining voyage through significant and key events that helped shape Motor City culture itself.

From Dr. Martin Luther King's original delivery of his "I Have a Dream" speech and numerous political rallies to Detroit Pistons basketball, Big Time Wrestling and the multitude of concerts and key recordings that were captured there, this film will deliver on all fronts.

"The Legendary Cobo" will spotlight the musicians that made it world renowned like superstars Bob Seger, Kid Rock and Kiss as well as explore the legacy of wrestling greats like The Sheik, Dick the Bruiser and George "The Animal" Steele. Former Detroit Pistons like Dave Bing and Bob Lanier will be discussed and featured as well.
Källa www.letsgocobo.com