Ace uttalar sig om Rock And Roll Hall Of Fame: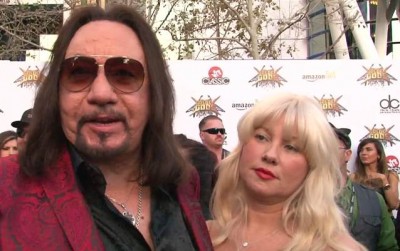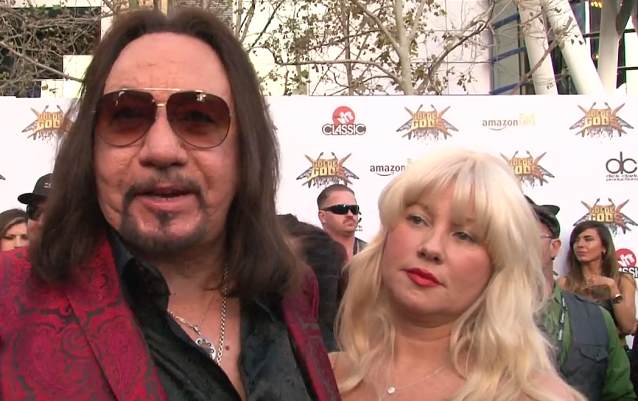 ACE FREHLEY Claims He Does Not Take Personally Anything PAUL STANLEY And GENE SIMMONS Say
On April 23 at the Revolver Golden Gods awars show in Los Angeles, original KISS guitarist Ace Frehley spoke to Artisan News about the band's induction into the Rock And Roll Hall Of Fame following the April 10 ceremony at Brooklyn, New York's Barclays Center.
"Luckily, everybody was on their best behavior, and the vibe was pretty cool," Ace said.
Asked for his opinion on KISS guitarist/vocalist Paul Stanley's claim that Frehley and fellow former KISS member Peter Criss (drums) were anti-Semites who felt that the band was being "unfairly manipulated by money-grubbing Jews," Frehley said: "Paul's trying to make headlines, he's trying to sell [his recently released memoir, 'Face The Music: A Life Exposed'.]"
He continued: "I don't take anything Paul says — or Gene [Simmons, KISS bassist/vocalist] — personal."
Stanley last month said that he stood behind his claim that Frehley and Criss were anti-Semites, telling Artisan News: "It's very clear that there are a lot of people who are anti-Semites. There are a lot of people who, underneath the surface, have a resentment towards the resiliency or the determination of Jews.
"If you wanna hang your inadequacies or your failures on somebody, it seems that, 'Hey, it's his fault.'
"So, no, I stand behind what I said and I have no agenda and I'm not saying anything to be vindictive, I'm not saying anything to be malicious. I'm just stating the facts."
Criss has denied that he is a raging anti-Semite, telling TMZ.com that he supports all religions and that his favorite aunt was Jewish.
Speaking to VH1 Radio Network's Dave Basner on April 7, Frehley stated about Stanley's claims: "We say good things about each other and we say bad things about each other [in our memoirs], but it is what it is. It's rock and roll. I mean, if all we did was pat each other on the back for every book, people would say, 'That's a boring book.' They want to hear the dirt. I've got plenty of dirt."
KISS did not perform at the April 10 event. The Hall Of Fame wanted the original quartet only to play, while Simmons and Stanley insisted on the current lineup performing as well. In the end nobody won that battle.
The 29th annual Rock And Roll Hall Of Fame induction ceremony was taped and will air on May 31 on HBO.
Källa www.blabbermouth.net