En artikel från Rolling Stone om sökandet efter Vinne Vincent: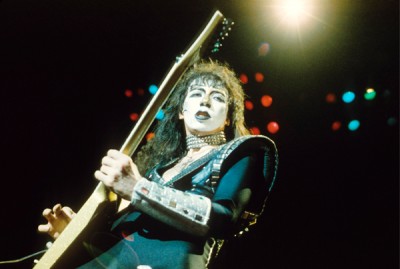 The Long Kiss Goodbye:
The Search for Vinnie Vincent
Smyrna, Tennessee, is not a likely place to find a guitar god, or anyone in particular, which meant it was just about perfect for Vinnie Vincent. For a while anyway. The town of 42,000 people is roughly 25 miles southeast of Nashville, and full of non-descript McMansions and farmhouses kept watch over by lazily grazing goats and cows. There are cozy residential subdivisions, too, where children's bikes are strewn across the well-manicured front lawns of one-story brick ranch houses.
One property near the outskirts of town, though, sticks out amongst all the idyllic sameness. Behind a forbidding eight-foot-tall picket fence and a padlocked gate stand two houses. Paint cans, a television set and stuffed black garbage bags litter the driveways. This is where guitarist Vinnie Vincent — who gave life back into Kiss in the early Eighties, when the bandmembers had removed their makeup but seemed musically ready for embalming, and then became a hair-metal solo star in his own right — has lived in seclusion for the last 15 years. Or, more accurately, had lived. It's hard to know where Vincent is these days.