Intervju med Paul Stanley av MIKE HSU'S BLOG: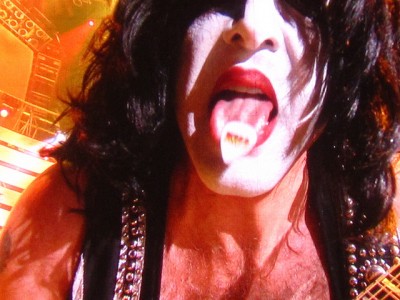 Paul Stanley From Kiss Faces The Music In His New Book
Paul Stanley's book has hit the number 2 spot on the New York Times Hardcover Best Sellers List. Now all 4 founding members of Kiss have told their side of the story and we'll see who sells the most, just like when they released their solo albums back in 1978.(I bought Ace's) Stanley doesn't hold back when it comes to dishing the dirt on his former and current band mates and that includes himself.
But his story is not only about being in the "Hottest Band In The World", It's also about overcoming physical disabilities, a tough family situation, and his battles with depression.
In the interview below he talks about all of that, his attitude towards drugs and alcohol, and his disdain for the Rock And Roll Hall Of Fame despite now being a member.
"