Paul Stanley kommer att medverka i JCCSF, programmet streamas live.
Mer information nedan: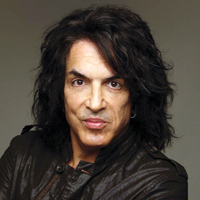 KISS' PAUL STANLEY
With Aidin Vaziri, Pop Music Critic, San Francisco Chronicle
KISS front man and rhythm guitarist Paul Stanley, also known as Starchild, mixes compelling personal revelations and gritty war stories about life with his legendary band. In his new memoir, Face the Music: A Life Exposed, he reveals how being born partially deaf—with just one ear canal—instilled in him a burning desire to succeed.
Upcoming Streams
KISS' Paul Stanley
Friday, April 25 at 7:00 pm