Intervju med Paul Stanley i Daily News den 6 april 2014.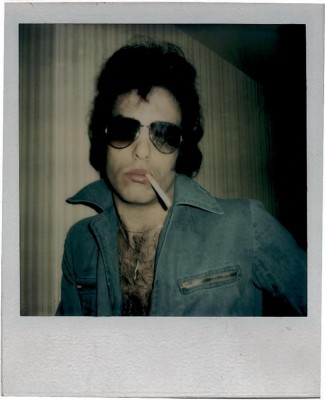 Kiss frontman Paul Stanley pens tell-all book about sex, drugs, rock and roll and disability on eve of Rock Hall of Fame entry
Rock god says legendary heavy metal band should become a franchise with different musicians shuttling in and out. Bares details of his fight with ear ailment, ex-mates Ace Frehley and Peter Criss.
The cartoonish heavy metal Kiss will, implausibly, be inducted into the Rock and Roll Hall of Fame this week in Brooklyn. But to its lead singer and co-founder Paul Stanley, Kiss is not so much a band, but a franchise operation in the making.
"I should be replaced," Stanley, 62, tells the Daily News as part of the runup to the Thursday ceremony and the publication of his tell-all, "Face the Music: A Life Exposed," on Tuesday.
"I'm not foolish enough to believe that I'm the only person who can do this. Teams have great players, but when those players leave, somebody else picks up the flag and runs."
That specter of retirement is the climax of a memoir of Stanley's four-plus-decade journey from growing up gawky and disabled in Queens to Kiss' inauspicious first show before four people in Bayside in 1974, through the sex-drugs-and-rock-'n'-roll success that culminates with enshrinement in music history this week.
First, the sex. Underneath the white paint and comic makeup beats the heart (and other organs) of a real man. But rocking and rolling all night (and partying every day) with an arena of women, groupies and starlets ultimately left him feeling like he needed a prescription from Dr. Love.
"Look, I don't want sympathy for bed-hopping with Playboy playmates and Penthouse pets and famous actresses," he says sheepishly. "It was a big part of my life and it was a great time. But I didn't want to spend my life like that. I think we all need to figure out what is going to make us happy."
Uh-oh, here comes Stanley's other talking point these days: the self-help shtick. "A lot of us get deluded because we chase what we want instead of chasing what we need, and it takes a while to figure out what you need," he says.
Läs mer: Daily News