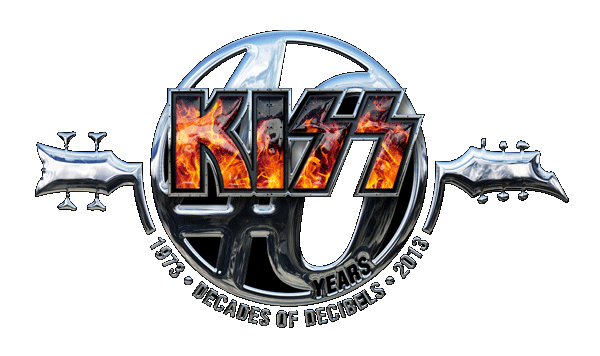 Så här skriver medlemmarna själva om sitt 40-års jubileum på KISSonline:
My dream from the start was five years of glory with KISS. Along with Peter and Ace, we kicked doors open that stood in our way, and every band member who has stood with me at some point during these decades has played an essential part in turning that five year dream into a phenomenal 40 year reality. I thank each of you for your contribution to this milestone.
Our journey and victories are a joy I also share with you, our fans who have always given us the freedom to stand and fall on our own terms, and we have done both with a grateful smile. For the past ten years, Tommy and Eric's pride and dedication have enabled Gene and I to reclaim and celebrate all that we have been, while continuing to move forward in a way that would have been impossible without them. I love playing with the band as it is today, and many of my proudest moments are tied to moments of magic we have created together in the studio and on the stage. I know we're ready to do it again.
Humble thanks.
---
A special thanx to ALL of the Fans who have been with the band on this roller coaster ride called KISS for 40 years! I am honored to be a part of this machine and pay special respect to all members past & present. I especially want to thank Paul, Gene, Tommy & Doc McGhee for giving me a place to call home. And most importantly the Fans. YOU Fuel this engine!
---
At 40 years strong, I'm proud to be in one of the greatest bands in rock history. KISS is a band that is as full of life and vitality today as it was 10, 20, 30 and 40 years ago. All eras of the band should be celebrated today. Long live KISS.
---
To the Kiss Army – who made it all possible for us.
To Paul, without whom I would never have been able to achieve my dreams.
And to the band – past and present, for continuing to treat the stage as holy ground and the fans as our bosses.
Here's to another 40 years!