Vad gör "gubbsen" i helgen, jo:
Paul Stanley har konstutställning i Wentworth Gallery's ,Boca Raton och Ft. Lauderdale, Florida, där tavelpriserna ligger mellan 15.000-80.000 dollar.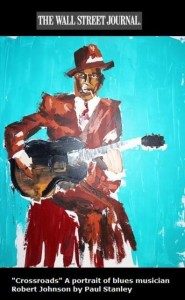 Dessutom gör han radio intervjuer i:
1) The Paul & Young Ron Radio Show on 98.7 & 105.9 @ 8:30 AM EST
2) NBC 6-WTVJ TV Morning Show @ 11:15 AM EST
3) CBS 4-WFOR TV News @ 5:30 PM EST
4) WMXJ 102.7 Radio – Magic in the Morning @ TBD – some time in AM
Ace Frehley spelar 3 gig: Mar 19 – Mohegan Sun Casino, Uncasville, CT; Mar 20 – House of Blues, Atlantic City, NJ; and Mar 21 – Nokia Theater Times Square, New York, och så kommer han att ringa upp Eddie på Eddie Trunk Friday Show. Ace kommer även att medverka i det kommande VH1 programmet "Sober House", den 29:e april.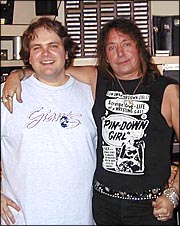 Eric Singer kommer att vara Special Guest på Kiss Expot i Indianapolis på söndag.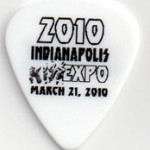 Och nästa helg den 28:e är det dags för ett nytt Expo, då med Bruce Kulick i Cleveland.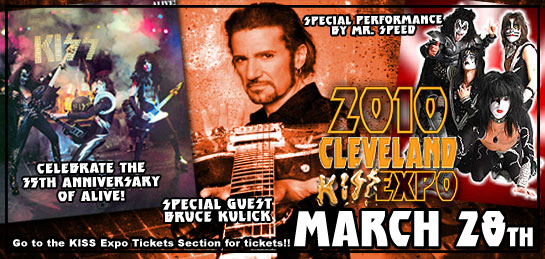 Och slutligen så börjar säsong 5 av Gene Simmons Family Jewels på söndag på A&E. Ett litet smakprov kan ni se här: