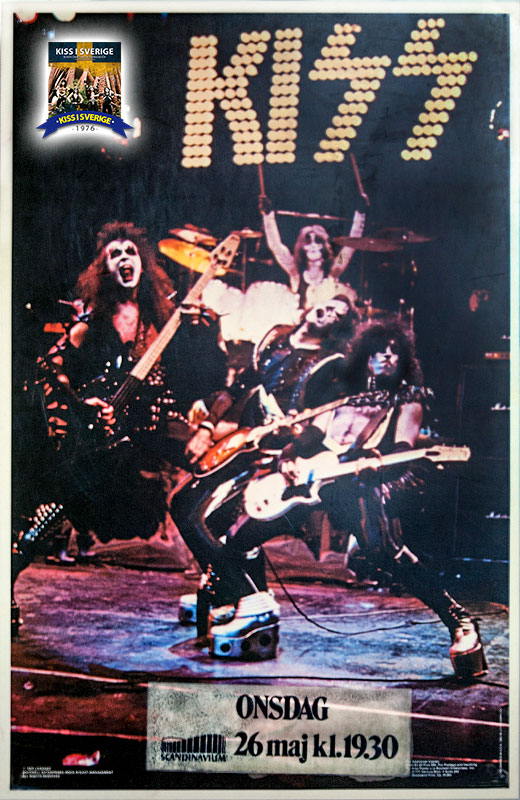 Det kanske var den dåliga uppslutningen, kanske ovanligt hög nervositet, kanske annat. Faktum kvarstår dock att KISS premiärkonsert på svensk mark av allt att döma är en inte alls speciellt kompetent historia. Den överlevande kassetten innehåller förvisso bara 45 minuter av framförandet, dessutom i tillnärmelsevis dålig kvalitet, men missarna de gör och andan från giget ger bara en sorts diffus "mäh"-känsla. Länge levde vi dessutom utan några som helst bra bilder från giget, vilket lyckligtvis Kiss i Sverige-boken rättat till. Således kan vi nu njuta av Flaming youth med alla sina fadäser, kompat av stillbilder från giget.
Alex Bergdahl
Kiss: Göteborg, Sweden 1976-05-26 [FULL TAPE]
Live @ Scandinavium, Göteborg, Sweden 1976-05-26. This is all that exists from the show.
Deuce
Strutter
Flaming youth
Hotter than hell
Firehouse
She
Nothin' to lose
Shout it out loud
100,000 years (cuts in Peter's solo)
Göteborg 26 maj 1976
Publiksiffra  3198
Biljettpris 30 kr + 1 kr förköp
Konsertarrangör: EMA Telstar
Arena: Scandinavium, Vallhallagatan 1
Förband: Inget