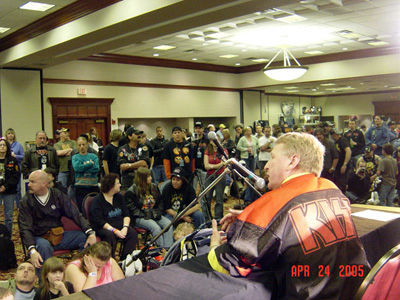 We are excited to announce the 15th Anniversary Expo will be May 11th & 12th. Working on guest as we speak. So stay tuned.
We are currently working on finalizing the 2013 Indianapolis KISS Expo! We want to give you some extra time this year for planning, so we are letting you know the event date so you can plan to attend the 15th Annual Indianapolis KISS Expo. That is right, its our 15th Anniversary! You will not want to miss this one! Come celebrate with us! Announcements on guests and entertainment will come in the next few weeks once we have everything finalized. Keep checking www.KISSarmywarehouse.com for details as we announce them!
15th Anniversary Indianapolis KISS Expo will be Saturday May 11th and Sunday May 12th!
For now you can get your rooms booked in advance:
Location will be same as last year:
Location:
Indianapolis Marriott East
7202 East 21st Street
Indianapolis, IN 46219