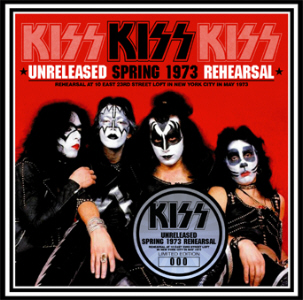 En godbit på Youtube så länge den får vara kvar, bara att njuta:
Rare recording of Kiss rehearsing at their New York City loft (10 East 23rd Street) in May 1973. I cannot vouch 100% for the authenticity of this recording, but to my ears it sounds like the real deal. And if it's not then, hey, at least you didn't have to pay to hear it!
At the time this recording was supposedly made, Kiss had already performed their first handful of shows and were still taking up residence in local New York clubs (at least one reference to the Daisy (a club in Amityville) can be heard on this tape). They had not yet been signed to a record contract.
Track listing:
soundcheck
Strutter
Firehouse
Watchin' You
Let Me Know
Life in the Woods (false start)
Life in the Woods
Acrobat
Kiss is:
Paul Stanley – guitar and lead vocal
Gene Simmons – bass and lead vocal
Ace Frehley – guitar
Peter Criss – drums