Vi nåddes i morse av den sorgliga nyheten att Kenny Kerner har avlidit. Det var Kenny som en sen fredagseftermiddag på Neil Bogarts kontor råkade höra en demotape som Neil satt igång. Kenny blev intresserad och bad att få tapen med sig hem över helgen. Bandet på tapen var Kiss och Kenny kom att tillsammans med kollegan Richie Wise producera bandets två första skivor. Det går inte att överskatta hans bidrag till Kiss historia, han har alltid varit glad för att prata om inspelningarna och den tiden vilket gör att vi vet ganska mycket om vad som försiggick dessa första år. Tack för allt och vila i frid Kenny.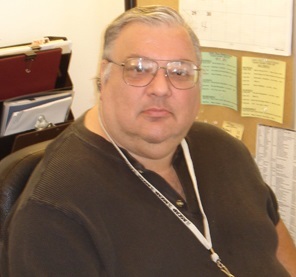 REMEMBERING OUR FRIEND KENNY KERNER
We are shocked to hear of Kenny Kerner's passing. He was an early supporter of the band and co-produced our first two albums. He additionally did some terrific work that produced numerous hits including "Midnight Train To Georgia" for Gladys Knight and the Pips and "Brother Louie" for Stories. He remained a friend till the end and we will never forget his contributions to our early years.
KENNY KERNER talks KISS (March 19th 2014)
Producer KENNY KERNER sat down with rock journalist Mitch Lafon to discuss his involvement in KISS first two albums: 'KISS' & 'Hotter Than Hell'. The albums both released 40 years ago in 1974 were co-produced by Kerner and Richie Wise. During the interview Kerner reminisces about KISS' showcase concert at New York City's Le Tang's Ballet Studio in 1973, picking KISS' demo tape out of a box left outside Neil Bogart's office, working on KISS' first and second album, working with Richie Wise, managing, music business advice, his impressions of all the members of KISS as well as Neil Bogart, Sean Delaney and his particular fondness for longtime KISS manager, Bill Aucoin. Kerner also offers his opinion as to why the first two KISS albums weren't commercial successes and why he was fired and thus prevented from being involved in KISS' third album, 'Dressed To Kill'. This one hour interview explores in depth two of American rock's most iconic albums from one of rock's most iconic bands, KISS. Kenny also talks about his current venture 'The Cool School – For Music Business Studies'