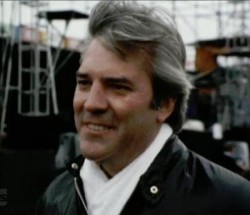 KISS production-manager (1976-1982) Ken Andersson avled tragiskt nog den 15:e december förra året, så här skriver KISS själva på sin hemsida:
We have just learned that sadly Ken Anderson, the head of KISS production from 1976-1982 passed away on Dec 15. Ken Anderson was dedicated to our cause and his skill was in evidence to anyone who saw our stages during those years.
We will miss him and celebrate his contributions. He was one of the good guys.