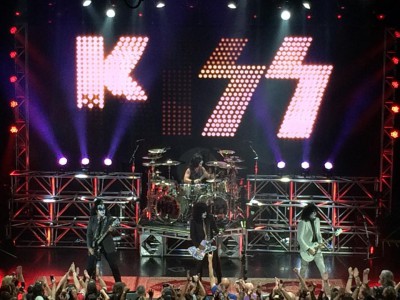 KISS Kruise 4 pågår för fullt och igår kväll spelade KISS sin första inomhus-spelning på båten och set-listan var följande:
1. Creatures of the Night
2. Psycho Circus
3. War Machine…
4. Plaster Caster
5. Tears are Falling
6. Let Me Go Rock and Roll
7. Lick It Up
8. Calling Dr. Love
9. Hell or Hallelujah
10. I Love It Loud
11. Detroit Rock City
12. Love Gun
13. Black Diamond
14. Shout It Out Loud
15. The Oath
16. Rock and Roll All Nite
Anmärkningsvärt är att setet är ett standard förutom The Oath och Plaster Caster (den senare har spelats under hösten förvisso)….