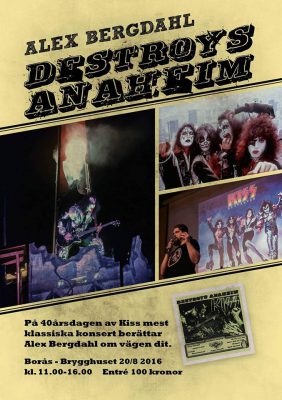 Make Up / Break Up – FÖR FÖRSTA GÅNGEN I BORÅS.
Mr.J presenterar stolt sin egna Kiss utställning.
Lyssna på föreläsningen om bandet av och med Alex Bergdahl.
Just A Boy – The Acostic tribute to Kiss kommer att lira Kiss låtar.
Gör er entré som Gene, Ace, Peter, Paul, Vinnie, Eric Carr, och var med i vår tävling.
Entré till eventet är 100:-