Lyssna på Ace Frehleys inspelning med Molimo bandet innan han gick med i KISS: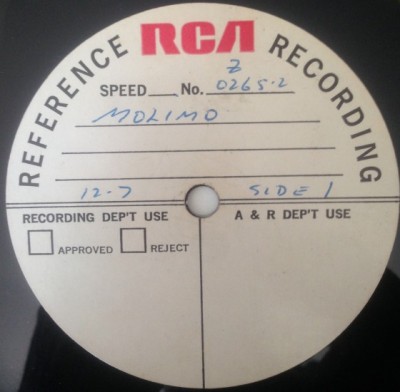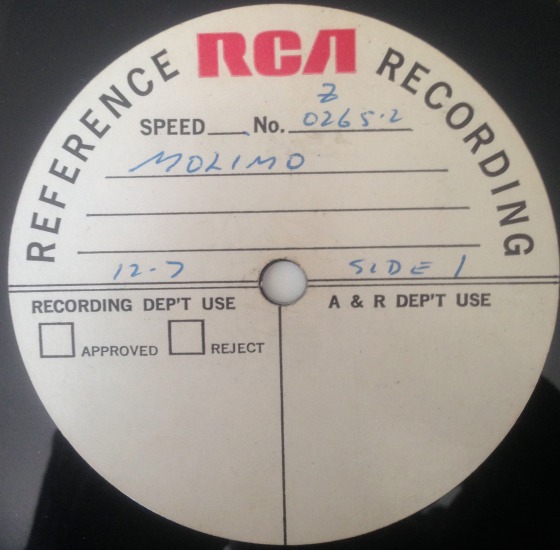 EXCLUSIVE: Listen to Ace Frehley's Long-Lost Pre-KISS Acetate Demo Found in a Barn
With KISS now safely enshrined in the Rock and Roll Hall of Fame, one would assume every piece of the band's legacy would have been properly documented. Shockingly, that wasn't the case. That is..until now.
Record collector Chris Reisman was working his way through an extensive vinyl collection in a barn in upstate New York when, in the last bit of excavating, he found a box full of decades-old acetates and demos. Among them, KISS guitarist Ace Frehley's earliest known major label recordings as part of shelved psychadelic/prog-rock outfit Molimo.
Recorded for RCA in 1971, the record's existence has been the source of much speculation for KISS over the years, but when a quest to find it in RCA's vaults proved unfruitful, hope seemed lost. Reisman's find is the single biggest "lost" music discovery since the Velvet Underground 1966 acetate was found by collector Warren Hill at a Portland garage sale in 2004. Reisman has had the item on eBay since yesterday, and the KISS Army are flocking to get a digital glimpse of it.
We spoke to Reisman, whom you may remember as the chap who uncovered the original full A Tribe Called Quest and DMX demos a few years back, about how this discovery was made. Afterward, exclusive audio from the demo.