KISS Army Spain gjorde en intervju med Eric Singer för ett tag sedan som Ni här kan ta del av.
KISS is visiting Australia at end of February, as part of the Monster Tour2013, acontinent you didn't set foot on since March 2008.
What plans do you have? Will the set-list be touched up or will it be basically the same as we heard on the tour in South America last year?
KISS has always had a "special" relationship with OZ !
We will be doing a longer set list for sure.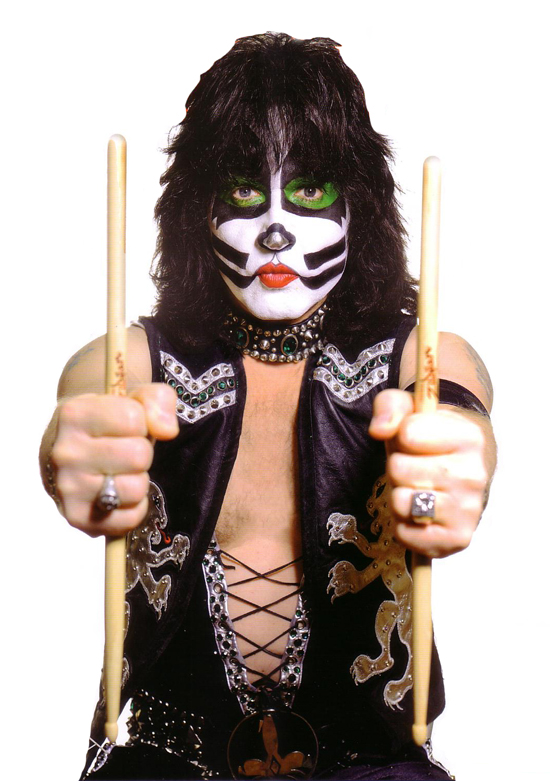 Once again you will be performing with Mötley Crüe like you did on the US tour. What is like the relationship between the two bands and your relationship with Tommy Lee?
Both bands get along fine. I have known those guys for over 25 years and they have always been great !!  Love Tommy Lee as a drummer, he rocks the house !
Afterwards the Monster Tour continues in Europe with only 3 weeks of shows, being one of the shortest tours ever in Europe. There are a lot of rumours about why so few dates. Could you give us an explanation?
I do not book the Tours We have a summer tour in North America that we have to be back for…
Let's talk about "Monster": You sing on a track on the new album ("All For The Love Of Rock And Roll"), which is one of the fans' favourites because it reminds us the classic KISS style of the first three albums, likewise "Right Here Right Now" which can only be purchased on the MP3 version of Itunes. It's a song written by Paul Stanley thinking of your voice. What is the song all about?
Paul did write that song with my voice in mind and he told me that the subject matter was how he felt sums up what I am about as a musician and person to some degree. He knows I really always play for the music and band first.
This song has been in and out of the set-list of the band since you played for the very first time on the KISS KRUISE II. Will remain on the set-list or "Hell Or Hallelujah", "Wall Of Sound" and "Outta This World" will definitely be the "Monster" songs we will hear on this Monster Tour 2013?
We will change things up or tweak the set list as we go. You'll have to wait and see what we play in Europe…
"All For The Love Of Rock And Roll" is a little different from the rest of the songs of "Monster". Its style has a kind of Rod Stewart type. It has also a more rock 'n' roll-straight style, instead of being heavier. Do you think that "All For The Love Of Rock And Roll" was better vocally for you than "All For The Glory" from the previous record?
Yes, I always felt All for the glory would have been a better song for Paul to sing.
You usually use different drumheads or a different bass drum to play live and to play in studio. Please, tell us how did you set up this time your drum kit in the studio? Maybe with a24"bass drum like other times? And what else?
I have been using the same gear in the studio as I do live. Unless there is a special request from the producer on a session.
You are a big Roger Taylor fan and he is a big influence for you too. This leads you to play and sound kind of similar to him on the KISS album "Revenge", and we would almost say that it's noticeable on the album "Sonic Boom".
Well, it is no secret that I Love QUEEN and yes Roger for sure a big influence as a drummer/singer !!
(thanx for the compliment)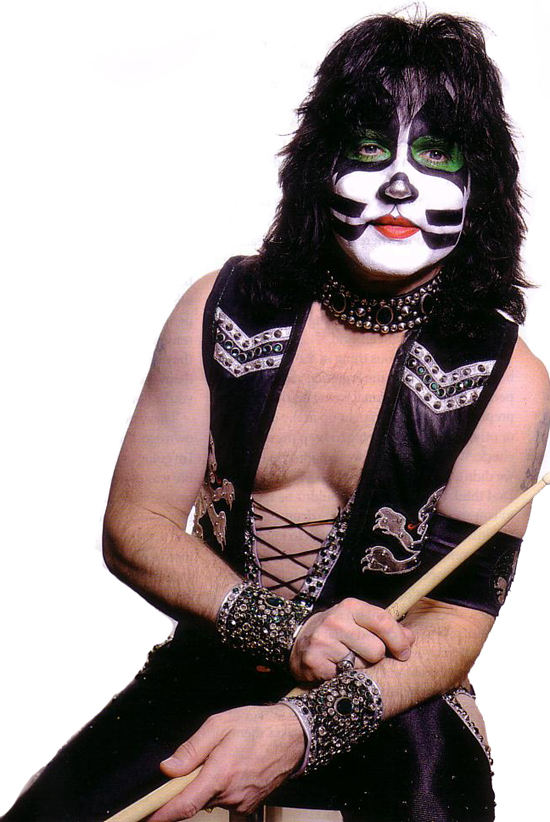 You are also a big Denny Carmassi fan, who was the drummer for the great band Montrose. You even always talk about that band in a very good way. For us their first album is awesome, amazing and full of riffs that remind us of KISS. The intro of the KISS song, "Lonely Is The Hunter" from the "Animalize" album reminds us of the first riffs of "Rock Candy". What can you tell us about this admiration of yours towards Montrose and their influence as musicians on you?
I grew up in Cleveland and for some reason all of us drummers were really into Denny's drumming. He always had that straight ahead power style similar to the heavy weight English drummers like Bonham, Cozy Powell, Bill Ward etc…
That is the style I always related to and aspired to play like.
Recently KISS has become the clear winners of the Ultimate Classic Rock Awards 2012, conquering 6 of the 11 categories, including the best album with "Monster" and the best act of the year awards, ahead of bands and records from Van Halen, Aerosmith and Rush. For a band which has just celebrated its 40th anniversary, this must be real pride, besides of an acknowledgement to its current lineup and work, mustn't it? How much credit do you give to the Kiss Army for these awards?
The KISS Army is the most powerful Rock Army in the world. We are honored to have so many great troops !!
Thank you for that.
Let's talk about ESP. I think you will be touring Europe at the end of April and beginning of May. Is this true? How many shows will you play?
Do to scheduling problems we will have to postpone the dates until further down the lion and hopefully soon. I enjoy playing with the guys and it is fun to play those great songs from our influences growing up. We will be there for sure sometime sooner than later !
What leads to an artist like Eric Singer, which is part of one of the biggest rock band in history, KISS, to do a club-level tour? What is the motivation?
I enjoy playing drums and making music with friends. The ESP guys are my buddies and it gives us a break from the other musical things we do in out main gigs/bands
Changing the subject, you are a big collector of watches, "every time you have to set them on time it must be crazy" (just kidding). How many watches do you have in your collection and what is the crown jewel?
I have many watches and I do not like to show off so I do not bragg about my collection. Let's just say it is really awesome and I have created relationships with many watch manufactures and companies like TAG Heuer, Hublot, IWC, Anonimo, U-Boat and on and on…
We, KISS fans, are always very curious and we have many questions. What happened or where does KISS store the old stages, for instance the one with the "Statue of Liberty with the skull" or the "Tank used on the Creatures and Lick It Up tours"? Do you know anything about this?
KISS has a where house in Calirfornia were we store equipment saucy as you mentioned as well as drums, guitars etc..
I am not sure what all is in there other than my own drum stuff if you want specifics.
Eric, can you give us some exclusive news for the headline of this interview?
KISS keeps adding tour dates thru out this year so look for us in a city near you !!