Ännu en PodCast från PodKISSt, bara att njuta: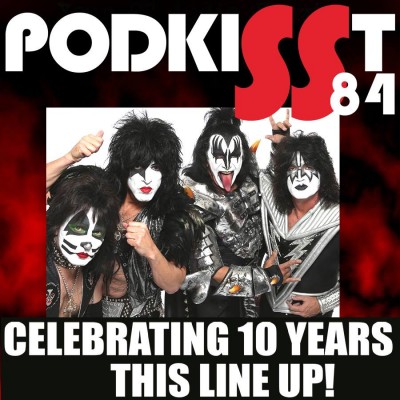 PodKISSt 84
What a time to be a member of the KISS Army! The hottest band in the land is about to embark on a co-headlining tour celebrating their 40th anniversary… Paul's autobiography is rocking the bookshelves, accompanied by a promotional tour from the Starchild himself… KISS are about to enter the Rock and Roll Hall of Fame… and at long last, KISS are on the cover of Rolling Stone magazine!
Amidst this maelstrom of exciting happenings, PodKISSt is taking a look back at the past 10 years of KISStory. Ken and Gary are joined by Andrew Sgambati (drummer for renowned tribute band Mr. Speed) for an in-depth discussion of an era that represents one quarter of KISS' career, and a KISS lineup that's stayed together longer than any other.
So brace yourselves, KISS Army; it's looking like 2014 is gonna be a wild ride, and we hope to celebrate it with you right here on PodKISSt… the KISS fanzine for your ears!