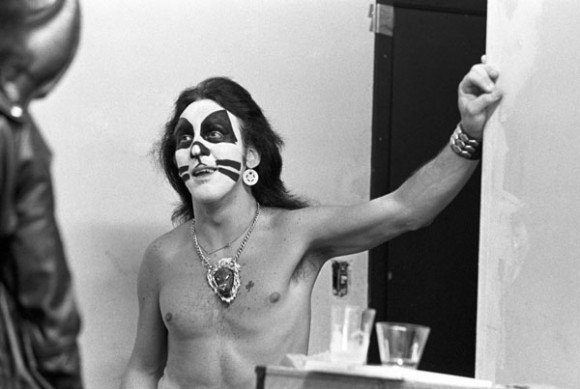 Peter Criss ska hedras vid "Drum Legend Induction", läs mer om evenemanget nedan:
This weekend Peter Criss will be honored at the Drum Legend Induction along with Terry Bozzio (Frank Zappa, Missing Persons). The Drum Legend induction recognizes icons in the drum world that have paved the way for today's drummers. The award is given to those whom have made significant contributions to the craft and have hugely influenced players by their style and illustrious musical career. Past inductees include John Bonham, Billy Cobham, Nicko McBrain, Steve Smith, Dave Garibaldi, Alan White, Greg Errico, and more.
In addition to the induction, Peter Criss will be on the panel of judges for the 23rd annual Guitar Center Drum-Off – the nationwide search for the next great undiscovered drummer with a $50,000 grand prize going to the winner.
This event is open to the public at Club Nokia in Los Angeles California this Saturday January 14, 2012. Tickets are $20. KISS fans – come down to see the show and maybe be lucky enough to get the chance to rub elbows with the Catman!