Senaste om den nya boken:
Gene Simmons spoke about Monster Book and Kissology IV
"Monster" will be accompanied by a "Monster Book" will be a large book in the words of Simmons weighs about DE100 pounds or more and comes with its own stand. "It's something you can not put on your coffee table to be broken, the book will be your coffee table."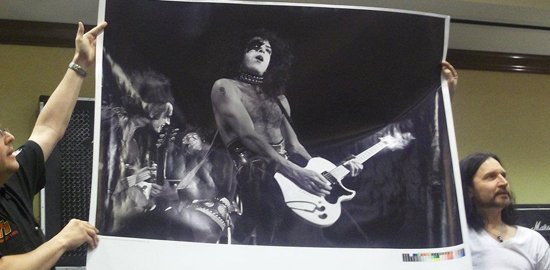 The book will include paintings, drawings, photographs and other prints by various artists inspired by KISS. The group will also release a DVD of 10 hours this year, a golf course in New York, a series of comics and a product line together with Hello Kitty that will include "everything from items back to school until sheets to your bed, blankets, whatever. " And the Kiss Kruise will be launched on October 31 in Miami.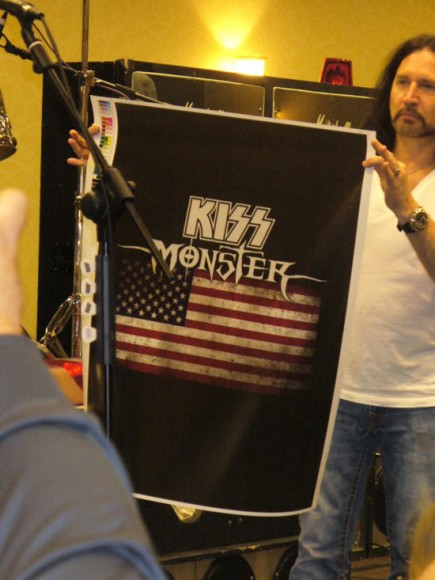 Another curious fact about the release of this huge book is to be released with 15 different covers which come with the selected country's flag, which reminds us of what happened in 1994 with the release of the tribute album "Kiss My Ass" bringing the flag as the country of issue.