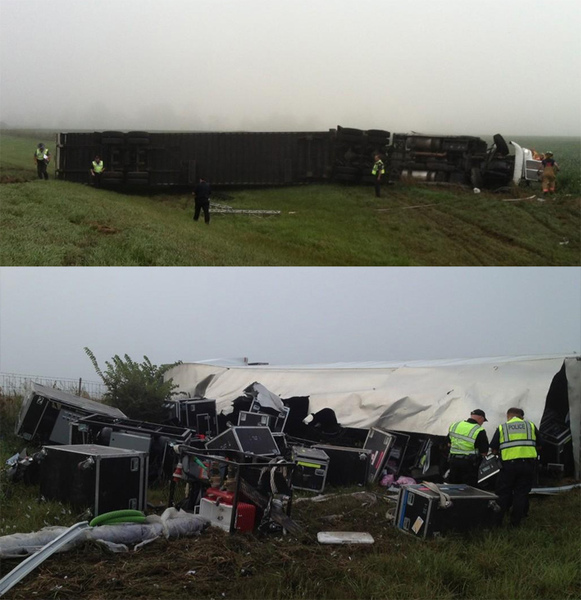 Kvällens konsert med KISS och Mötley Crue i Detroit ställs in då en av deras lastbilar har hamnat i en olycka, kvällens spelning blir av imorgon torsdag istället, så här skriver KISS själva på KISSonline:
THE SHOW TONIGHT IN DETROIT AT THE DTE ENERGY MUSIC THEATRE IS POSTPONED UNTIL TOMORROW NIGHT!
To All KISS AND Motley Fans:
On its way to Detroit, our pyro truck was involved in an accident and flipped, spilling our gear all along the freeway.
We owe you the show you expect and deserve, so we've jointly decided to give our crews the 24 hours necessary to piece everything together to make it possible.
THE PARTY IS NOW THURSDAY NIGHT SEPTEMBER 6th.
See you there! KISS and MOTLEY