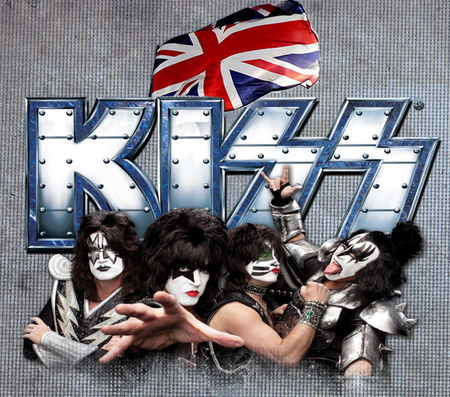 KISS landade i söndags i London och har fullt upp men intervjuer, konsert osv. denna vecka. Följande skriver KISSonline på sin sida: 
KISS is taking over the UK this week with not just a new single, but also the Monster book release, and a sold-out show at London's Forum on the 4th of July!
The band arrived in London last night and will launch a major press campaign today, with numerous interviews and appearances with radio, TV and print outlets.
Ahead of the new KISS album 'Monster' (due out in Autumn) the band will be releasing their "Hell or Hallelujah" single in the UK today!
KISS will also launch their MONSTER book this week. Monster is a collection of artworks and 126 photos from the band's 40-year career including never-before-seen images.
Then the band wraps up their UK visit with a special show at The Forum in London for Help for Heroes on Wednesday, where they'll perform "Hell or Hallelujah" for the first time!