Fredagsmys från 1976. Läs mer om sången nedan:
Beth
Beth
Criss/Penridge/Ezrin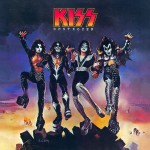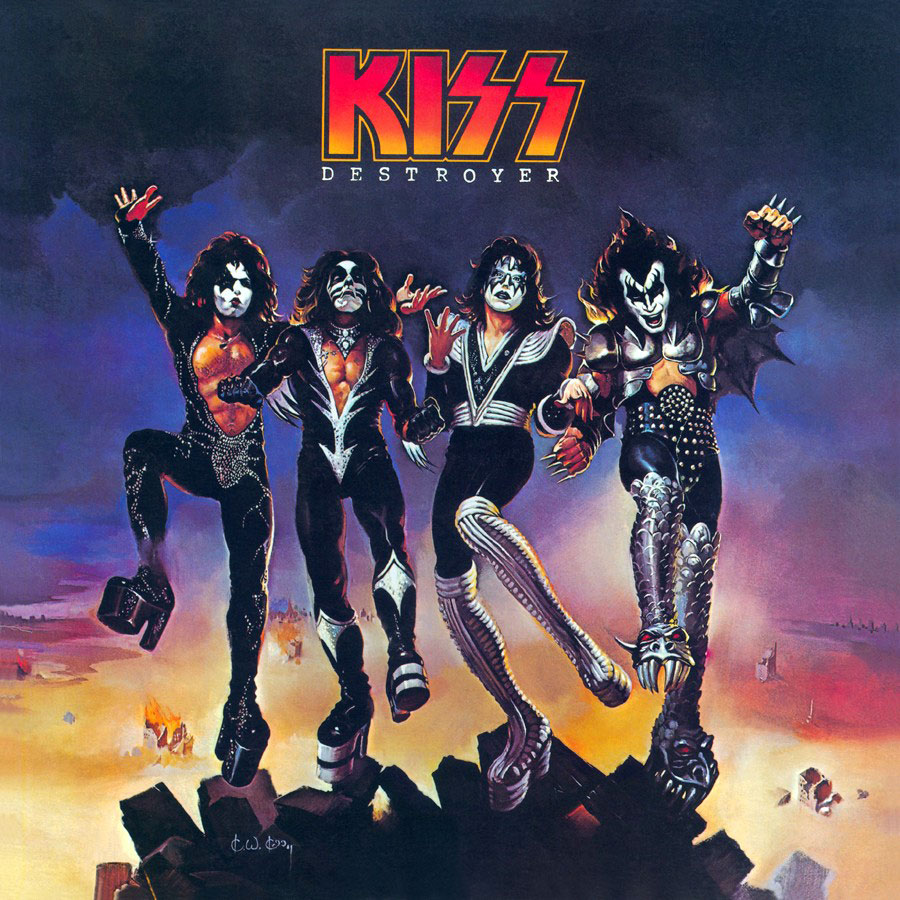 For details on the history of "Beth" refer to the entry for "Beck" in the "Peter Criss Pre-KISS" section. When "Detroit Rock City" was released in mid-August 1976 it failed to make much of an impact on the charts. The three anthemic releases ("Shout It Out Loud," "Flaming Youth," and "Detroit Rock City") were failing to push the album, however some radio stations soon started playing the soft and emotional B-side, "Beth." The impact this had quickly resulted in wide exposure for both the band and the album. By mid-September Casablanca had issued "Beth" as the A-side of a single, backed with "Detroit Rock City." The resulting single hit #7 on both the Billboard and Cashbox singles charts and provided KISS with their first hit and a RIAA gold single (certified January 5, 1977).
In a way "Beth" was the savior of both KISS and the "Destroyer" album. At the time the album had stagnated in terms of sales, and the singles being released weren't working to boost sales. The single was awarded a People's Choice award, tied with "Disco Duck" by Rick Dees and His Cast of Idiots. Lydia Criss accepted the award on behalf of the band on February 10, 1977 while the band continued to tour. KISS pre-recorded a short acceptance message during their January 28 show in Detroit that was played after they were announced winners.
This simple track was comprised of orchestration, guitar, and piano. The guitar on the recording was performed by session guitarist Dick Wagner. A strictly acoustic version was attempted, but this was not used on the album and was later featured in the movie "KISS Meets The Phantom Of The Park." While the track was considered something of a throw-away, it did fit perfectly on the album in terms of the musical scope being explored.
There has long been a contentious argument about this song being written for Lydia. That certainly is not wholly the case. What is clear is that the majority of the first verse survives from the original 1970 "Beck" demo. The end of that verse was changed from "And I'll run right home to you / I know you love complaining / But Beck what can I do?" to "And I'll be right home to you / I think I hear them callin' / Oh, Beth what can I do?" Musically, they're essentially the same. It seems most likely that the second verse was written in 1976, and a logical guess would be that this is where the Ezrin writing credit comes from, perhaps with input from Peter. Certainly little else was done to the original arrangement (changing single words, such as "And" or "But," generally don't get a writing credit applied), and it this section that could refer to Lydia. One can read Lydia's excellent "Sealed With A KISS" to get a better feel of where Lydia and Peter were "at" in '75…
Källa www.kissfaq.com