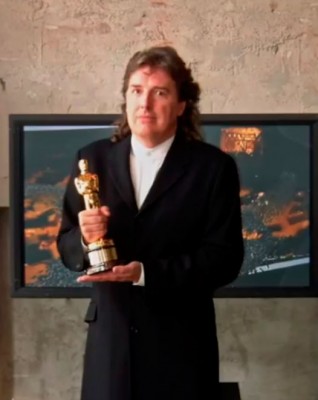 En intervju med Tom Harper som var roadie till Paul Stanley på Dynasty turnén:
Tom Harper (who was Paul Stanley's roadie on the Dynasty tour and bass player on the KISS song, Shandi from Unmasked) goes One On One with Mitch Lafon. In this hour long interview, Tom discusses how he became KISS's roadie on the Dynasty tour, how circumstance led him to play on KISS' song, Shandi, as well as going on to work with Judas Priest on their Screaming For Vengeance Tour, Hall & Oates, Supertramp and more. Tom also talks about the band members' relationship in those turbulent days and the Peter Criss Out Of Control tour that failed to launch back in 1980. We also chat about the Eric Carr/KISS drummer auditions of 1980 and Tom's latest EP, Vintage UK.
From the press release: "TF Harper's debut solo EP Vintage UK is a tribute to the British invasion and its influence on popular music. "Pictures of Matchstick Men" (Status Quo), "Walking Through My Dreams" (The Pretty Things), "See Emily Play" (Pink Floyd), and "Paper Sun" (Traffic) are the four songs featured… Vintage UK is available digitally worldwide via iTunes, Amazon, and other various online stores.
Samples of Vintage UK can be heard by visiting http://www.vintage-uk.com. You can also watch an animated sample of "See Emily Play" at http://www.youtube.com/watch?v=B7PQP4… "
Tom also recounts this story of his Oscar: "Here's a true anomaly in rock 'n' roll roadie history. I told you about that accident while on tour with Supertramp in 1985 where I lost the use of my left arm for quite a while, so got into computer graphics. Well, one thing led to another and by 1994 I was working in the computer game division of George Lucas' "empire". Shortly after shipping a multimillion selling Nintendo Star Wars game, I was hired by a 3D animation software company to help develop their next generation software called "Maya". If you've seen Harry Potter, Pirates of the Caribbean, or just about any other film with special effects in it, you've probably seen Maya at work. So in 2002, the Academy of Motion Picture Arts & Sciences gave us an Oscar for Scientific and Technical Achievement. The statuette is a heavy bugger which is why I have that look on my face… I was afraid I'd drop it."
Follow Tom on Twitter: http://www.twitter.com/TF_Harper or @TF_Harper