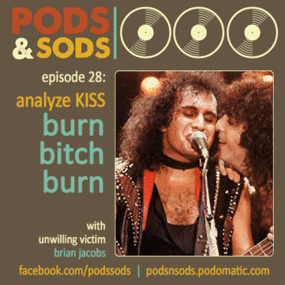 En djupare analys av "Burn Bitch Burn" från 1984: Analyze KISS II - Burn Bitch Burn
Tredje programmet från Destroyer Alive! I detta avsnittet: Ny co-host Rock'n Roll Hall Of Fame Destroyer #35 Paul Stanley i New York Vi ber om ursäkt för lite låg upplösning och bildkvalitet den här gången.
Ännu en PodCast från PodKISSt, bara att njuta: PodKISSt 84 What a time to be a member of the KISS Army! The hottest band in the land is about to embark on a co-headlining tour celebrating their 40th anniversary… Paul's autobiography is rocking the bookshelves,...