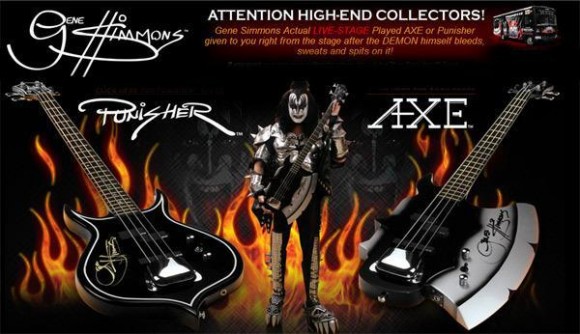 Vill du äga en av Gene´s basar som han kommer att spela med under konserterna 2013, så kan du redan nu boka upp en av dom.
Here's your chance to purchase Gene Simmons' actual, live, stage-played AXE or Punisher bass, given to you right from the stage after the Demon himself bleeds, sweats and spits on it!
Meet Gene on the 2013 KISS MONSTER Tour at a backstage meet-and greet… then watch as Gene rocks your bass from the stage! Don't miss this opportunity to purchase one of the most unique KISS collectibles ever!
For more information visit www.gsaxe.com .