Postat av Robert Knutsson i
Nyheter
den 08 maj 2010 |
ingen kommentar
Det är idag 28 år sedan Neil Bogart avled i cancer.
Neil Bogart (3 februari, 1943 – den 8 maj 1982) var kanske mest känd som grundaren av KISS skivbolag Casablanca Records med Peter Guber.
Han föddes Neil E. Bogatz i Brooklyn, N.Y.
, men ändrade sitt namn till Bogart efter hans barndoms idol Humphrey Bogart, som var hjälte i filmklassikern "Casablanca". På 1960-talet var han sångare med namnet "Neil Scott".
Han bildade Casablanca 1973, med pengar från Warner Brothers, ursprungligen ville han kalla bolaget för Emerald City efter "Trollkarlen Från Oz", men eftersom Warner ägde rättigheterna till filmen "Casablanca" var det lättare att få rätt att använda namnet och det var också mycket bättre för kampanjer.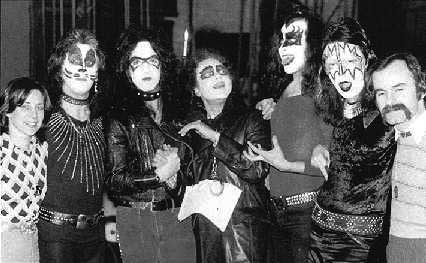 Han dog av cancer och lymfom,vid en ålder av 39.

Han begravdes på Hillside Memorial Park i Culver City, Kalifornien.
Strax före sin död bildade han Boardwalk Records 

, och hoppade på New

Wave

vågen, Joan

Jett

var bland hans sista värvningar.
 KISS album"Creatures Of The Night"
ägnades till minnet av Neil .

I en film från1980″Can´t Stop The Music"
, spelade skådespelare Paul Sand
en roll baserad på Bogart.